This Story Brought To You By
Hometown Foodie – One Simple Thing That Is Guaranteed To Make Cooking More Fun!
Ellen Britt for (CNT) City News And Talk #foodie-all | http://CityNewsAndTalk.com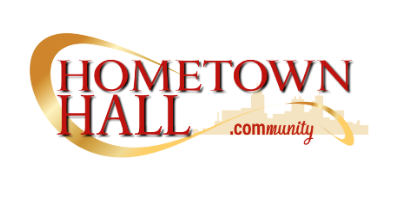 What's one simple thing you can do to make cooking more fun?
Let me tell you what it's not…
it's not taking yet another cooking class, buying exotic ingredients, getting a new chef's knife or even buying that new air fryer you've been wanting…
although all of those things sound great to me as well!
Here is it and at first you make shake your head at this, but you would be surprised at how many people don't do this. In fact, you may be one of them…
Read the recipe all the way through before you begin to cook.
I used to be guilty of this until I got tired of getting half way through a recipe only to find out I had to then let something sit in a marinade overnight before I could finish the dish. Ugh!
Or not realizing I had to turn the oven down or up half way through the recipe and so forth.
It's amazing how getting into the habit of carefully reading a recipe can improve your cooking and remove frustrations around making a new dish.
But then, there are a lot of simple things we can do to improve our lives…
if we would just take action on them. So next time you are going to try a recipe for a dish you have never made before, read the recipe all the way through to make sure you understand the process. I guarantee you the extra few minutes you spend will be well worth it. Let's eat y'all…!

&nbsp&nbspFebruary 27, 2021 at 12:58

&nbsp&nbspFebruary 27, 2021 at 01:12

&nbsp&nbspFebruary 27, 2021 at 01:05

&nbsp&nbspFebruary 27, 2021 at 01:03

&nbsp&nbspFebruary 27, 2021 at 00:55

&nbsp&nbspFebruary 27, 2021 at 00:49

&nbsp&nbspFebruary 27, 2021 at 00:45

&nbsp&nbspFebruary 27, 2021 at 00:40

&nbsp&nbspFebruary 27, 2021 at 00:35

&nbsp&nbspFebruary 27, 2021 at 00:34

&nbsp&nbspFebruary 27, 2021 at 00:27

&nbsp&nbspFebruary 26, 2021 at 17:17

&nbsp&nbspFebruary 26, 2021 at 17:16

&nbsp&nbspFebruary 26, 2021 at 17:14

&nbsp&nbspFebruary 26, 2021 at 17:13

&nbsp&nbspFebruary 26, 2021 at 17:12

&nbsp&nbspFebruary 26, 2021 at 09:50

&nbsp&nbspFebruary 26, 2021 at 00:57

&nbsp&nbspFebruary 25, 2021 at 23:24

&nbsp&nbspFebruary 25, 2021 at 23:11

&nbsp&nbspFebruary 25, 2021 at 23:10

&nbsp&nbspFebruary 25, 2021 at 23:04

&nbsp&nbspFebruary 25, 2021 at 23:01

&nbsp&nbspFebruary 25, 2021 at 22:59

&nbsp&nbspFebruary 25, 2021 at 22:57

&nbsp&nbspFebruary 25, 2021 at 22:55

&nbsp&nbspFebruary 25, 2021 at 17:45